CONSTRUCTING THE EPISTEMOLOGICAL ASPECT FIQH NUSANTARA
Moh Mukri

Imam Mustofa

State Islamic Institute (IAIN) Metro

Fauzan Fauzan

State Islamic University of Raden Intan Lampung S
Abstract
This article proposes an epistemology of Nusantara Fiqh. Considering the fact that the majority of Indonesia's population is Muslim and that the tribes, ethnicities and religions are diverse, it is necessary to construct an epistemology of Indonesian Islamic law that is compatible with such a condition. The Indonesian Fiqh has its own characteristics. Fiqh and the study of Nusantara Islamic law must be based on an epistemology that considers that plurality. This study employed a qualitative approach with inductive analysis where the researcher created categories of various themes and certain patterns from the research data. Then, the categories were formulated based on the records of existing data. The result of this study is the development of the Indonesian Islamic law epistemology using the istiṣlaachii model aimed at giving benefits for the Indonesian people by combining naṣ size or text with a logical view, communicating text and tradition (context). The integration of the two was done so that the benefits to be obtained adhere to the syara' and only use logical considerations and the social reality. The integration of naṣ and logical view was done so that ijtihad does not become textual dogma without considering realistic and practical benefits.
Keywords: Ushul Fiqh, Nusantara, and Epistemology
Downloads
Download data is not yet available.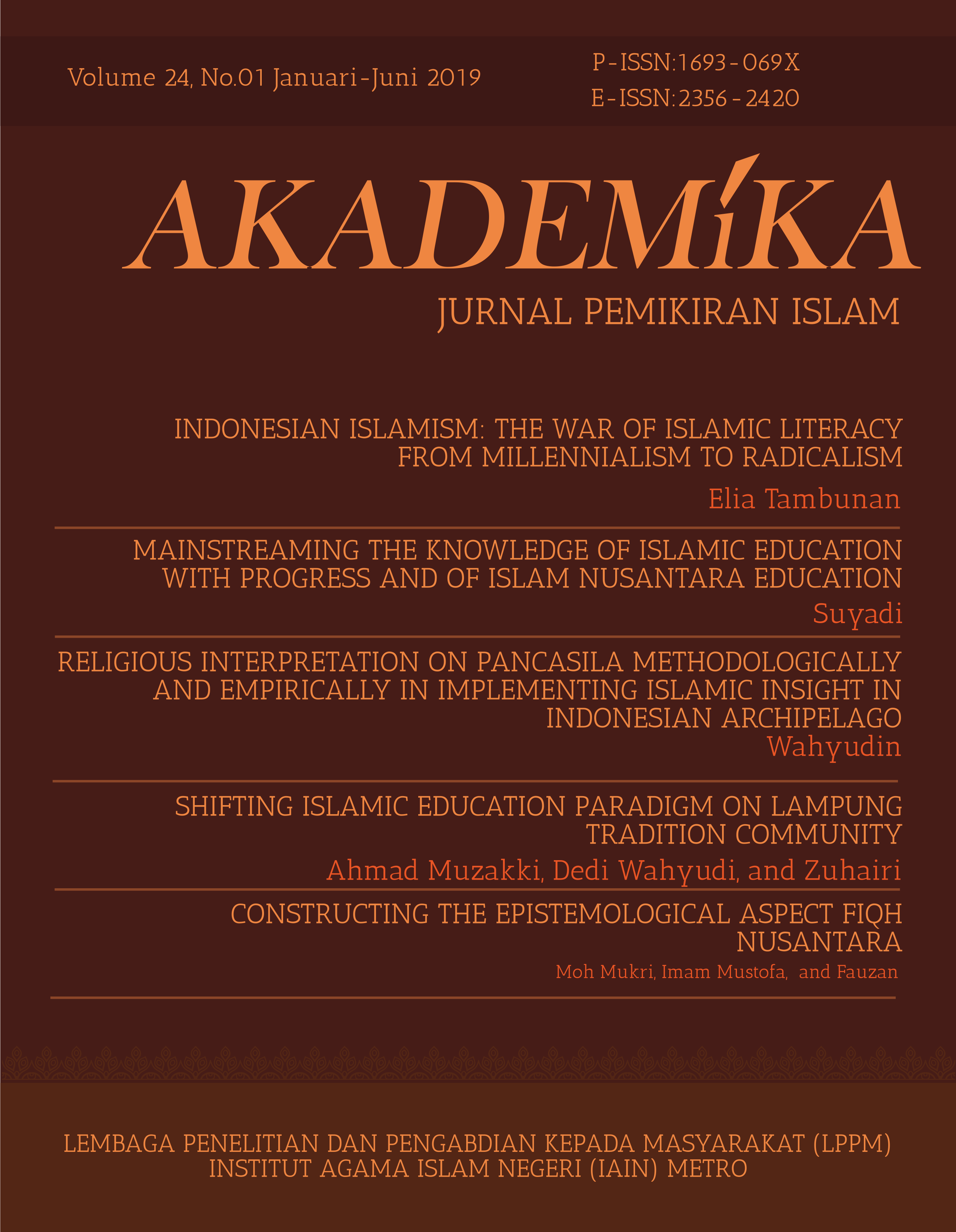 This work is licensed under a Creative Commons Attribution-ShareAlike 4.0 International License.