INDONESIAN ISLAMISM: THE WAR OF ISLAMIC LITERACY FROM MILLENNIALISM TO RADICALISM
Elia Tambunan

Sekolah Tinggi Teologi Salatiga
Abstract
This paper shows another dimension of the phenomenon of Islamism Indonesia. By doing the interpretation of a number of circumstantial historical Islam literacy with traces of the historical aspect as the research methodology, the authors found one important factor that gave birth to Islamism Indonesia is literacy not just ideology as believed by many scholars. The resulting literacy evolved in various forms of media, and thus generated by the Indonesia who settled in the Middle East, Islamic Indonesia elite, and ustad virtual at the estuary of the society in the war on Islam. This paper contributes to the efforts of Islamic Studies scholars from Indonesia to include literacy in Islamic Indonesia as part of the phenomenon of global Islamism manifestation in the development of the study of contemporary Islamist movements.
Keywords: Indonesian Islamism, Milleniarism, and Radicalism
Downloads
Download data is not yet available.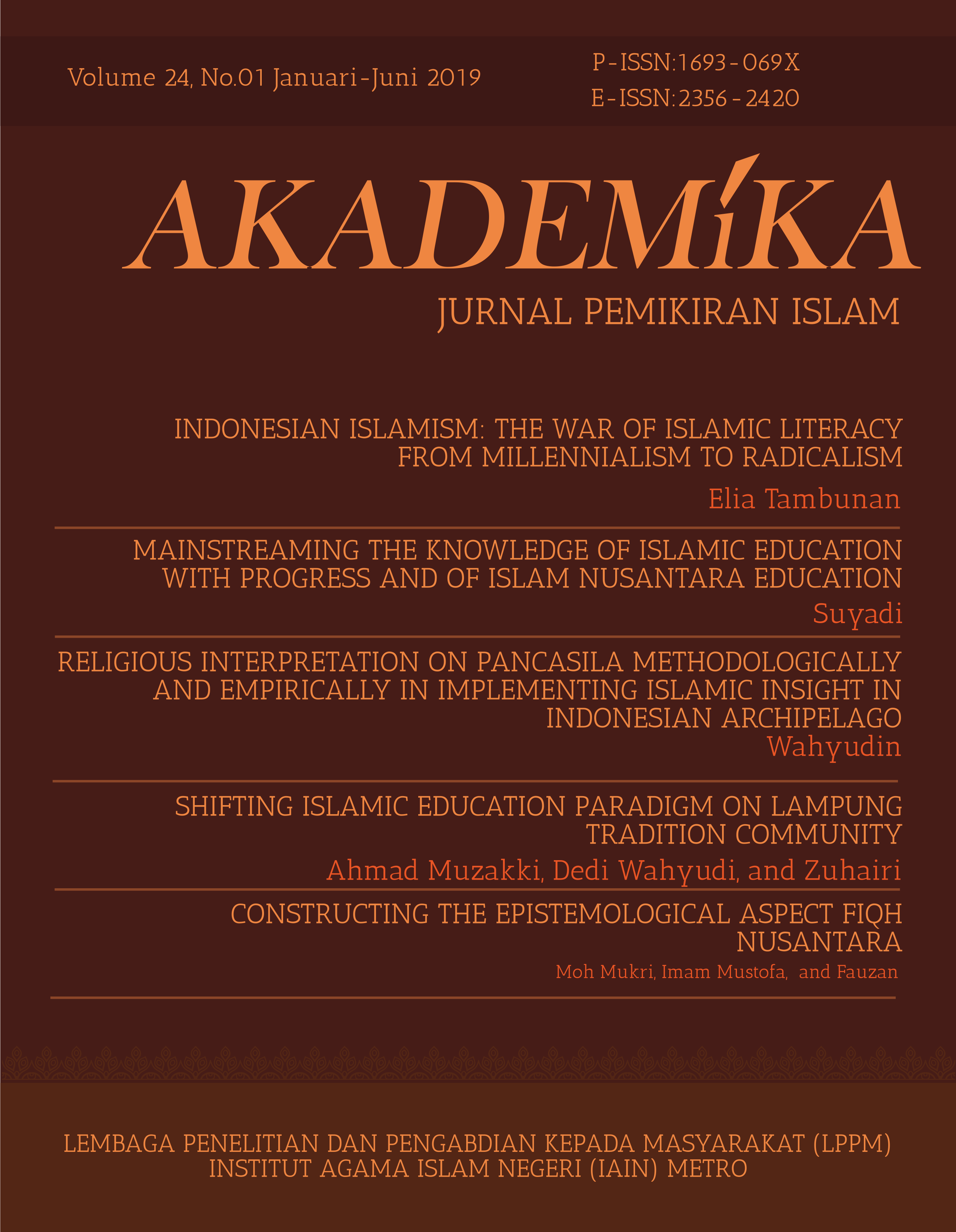 This work is licensed under a Creative Commons Attribution-ShareAlike 4.0 International License.