PENINGKATAN DISIPLIN ANAK USIA 5-6 TAHUN MELALUI METODE PEMBIASAAN
Nurfitri Sahidun

IAIN Ternate
Abstract
The aims of this research are to describe the process of implementation by the habituation method activities and to analyze the increasing of children's disciplines. Respondents of the research involved of 12 children 5-6 years old at TK Lestari, Lola Kecamatan Oba Tengah. The method of this research consists: (a) plan, (b) action and observation, (c) reflection. The score of data from children disciplines were analyzed by using quantitative and qualitative approach. The results shows that children could improve their discipline, they are like time discipline, discipline in learning, discipline in manners. Quantitative data shows that the children discipline cycles have increased. Based on the data results shows in the end of the first cycle, it shows that children discipline has increased about 10.37%, when pretest children discipline has significantly 41,33 or 46,96%, therefore in the first cycle be 46 or 57,33%. The mean score in second cycle has significantly 64,47 or 79,92.  
References
Djaali. 2013. Psikologi Pendidikan. Jakarta: Bumi Aksara.
Hurlock, Elizabeth B. 1978. Perkembangan Anak. Jakarta: Penerbit Erlangga.
Isjoni. 2010. Model Pembelajaran Anak Usia Dini. Bandung: Alfabeta.
Mulyasa. 2013. Manajemen Pendidikan Karakter. Jakarta:Bumi Aksara
Nurwanti, Sri. 2011. Pendidikan Karakter. Yogyakarta: Familia (Grup Relasi Inti Media)
Peraturan Menteri Pendidikan dan Kebudayaan Nomor 137 Tahun 2014 tentang Kurikulum 2013 Pendidikan Anak Usia Dini
Purnama, Adinda. Savitri, Reviva. Tarigan, Ester Emerarita. 2017. Upaya Meningkatkan Kedisiplinan Anak Usia Dini melalui Metode Pembiasaan di TK Bina Anaprasa Kencana Tahun Ajaran 2016/2017. Prosiding Seminar Nasional Pendidikan Dasar Universitas Negeri Medan.
Rahmah, Siti dan Zirmansyah. Meningkatkan Disiplin Anak Kelompok B melalui Permainan Tradiosional Umpet Batu. Jurnal AUDHI. Vol.1,No.2, Januari 2019.
Semiawan, Conny R. 2002. Pendidikan Keluarga dalam Era Global. Jakarta: PT. Prenhallindo.
Sujiono, Yuliani Nurani. 2011. Konsep Dasar Pendidikan Anak Usia Dini. Jakarta: PT. Indeks
Syarbini, Amirulloh. 2014. Model Pendidikan Karakter dalam Keluarga. Jakarta. PT. Elex Media Komputindo.
Wiyani, Ardy, Novan. 2013. Bina Karakter Anak Usia Dini. Jogjakarta: AR-RUZZ Media.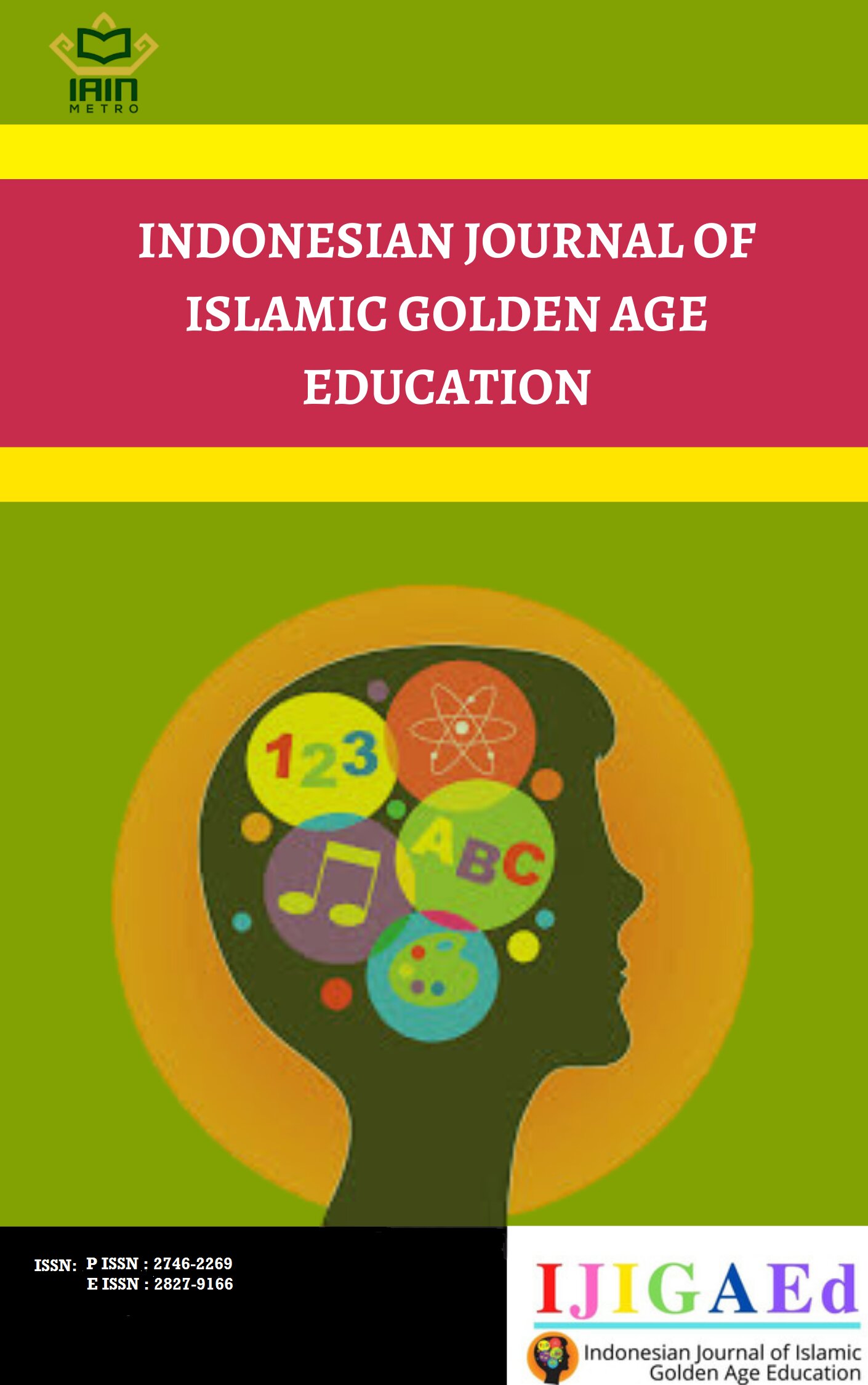 This work is licensed under a Creative Commons Attribution 4.0 International License.