PERAN PENDIDIK AGAMA ISLAM TERHADAP PEMBENTUKAN KEPRIBADIAN ANAK USIA DINI
Tri Andiyanto

SDN 1 Kalibalangan
Abstract
The role of educators in the formation of early childhood personalities in realizing learning situations and the learning process to achieve the goals of national education optimally in developing people who believe and fear God Almighty, have noble character, are healthy, knowledgeable, intelligent, creative, independent, and become citizens who are democratic and responsible, and have competitiveness at the international level. Because with education it will form a nation that is more civilized and has noble character. Islamic education is as a preparation for cadres with good character in order to build a world empire that is prosperous, dynamic, harmonious and sustainable as indicated by Allah. Thus Islamic education should be the most ideal education, because we only have a full and multi-dimensional insight into life.
References
Abdullah dan Suharto, Revitalisasi Pendidikan Islam, Yogyakarta : Tiara Wacana, 2006.
Alisuf sabri, Ilmu Pendidikan, Jakarta: CV Pedoman Ilmu Jaya, 1999
Cece Wijaya dan Tabrani Rusyan, Kemampuan Dasar Guru Dalam Proses Belajar Mengajar, Bandung: Remaja Rosdakarya, 1994.

Maslikhah, Pendidikan Multikultur, STAIN Salatiga Jawa Tengah : JP BOOKS, 2007.

Muhibin Syah, Psikologi Pendidikan Dengan Pendekatan Baru, Bandung: Remaja Rosdakarya, 2008.

M. Uzer Usman, Menjadi Guru Professional, Bandung: Remaja Rosdakarya, 2010.

Ngalim Purwanto, Ilmu Pendidikan Teoritis dan Praktis, Bandung : Remaja Rosda Karya, 2000.

Pasal 1 ayat 4 UU RI No. 20 Tahun 2003 tentang Sistem Pendidikan Nasional.

Pupuh Fathurrrohman, Strategi Belajar Mengajar Melalui Penanaman Konsep Umum Dan Islam, Bandung: Refika Aditama, 2009.

Syaiful Bahri Djamarah, Guru Dan Anak Dalam Interaksi Edukatif, Jakarta: PT Rineka Cipta, 2000.
Trianto, Panduan Lengkap Penelitian Tindakan Kelas, (Classroom action Research) Teori dan Praktik, Jakarta : Prestasi Pustaka. 2011.

Zakiah Darajat, Dkk, Ilmu Pendidikan Islam, Jakarta : Bumi Aksara, 1992.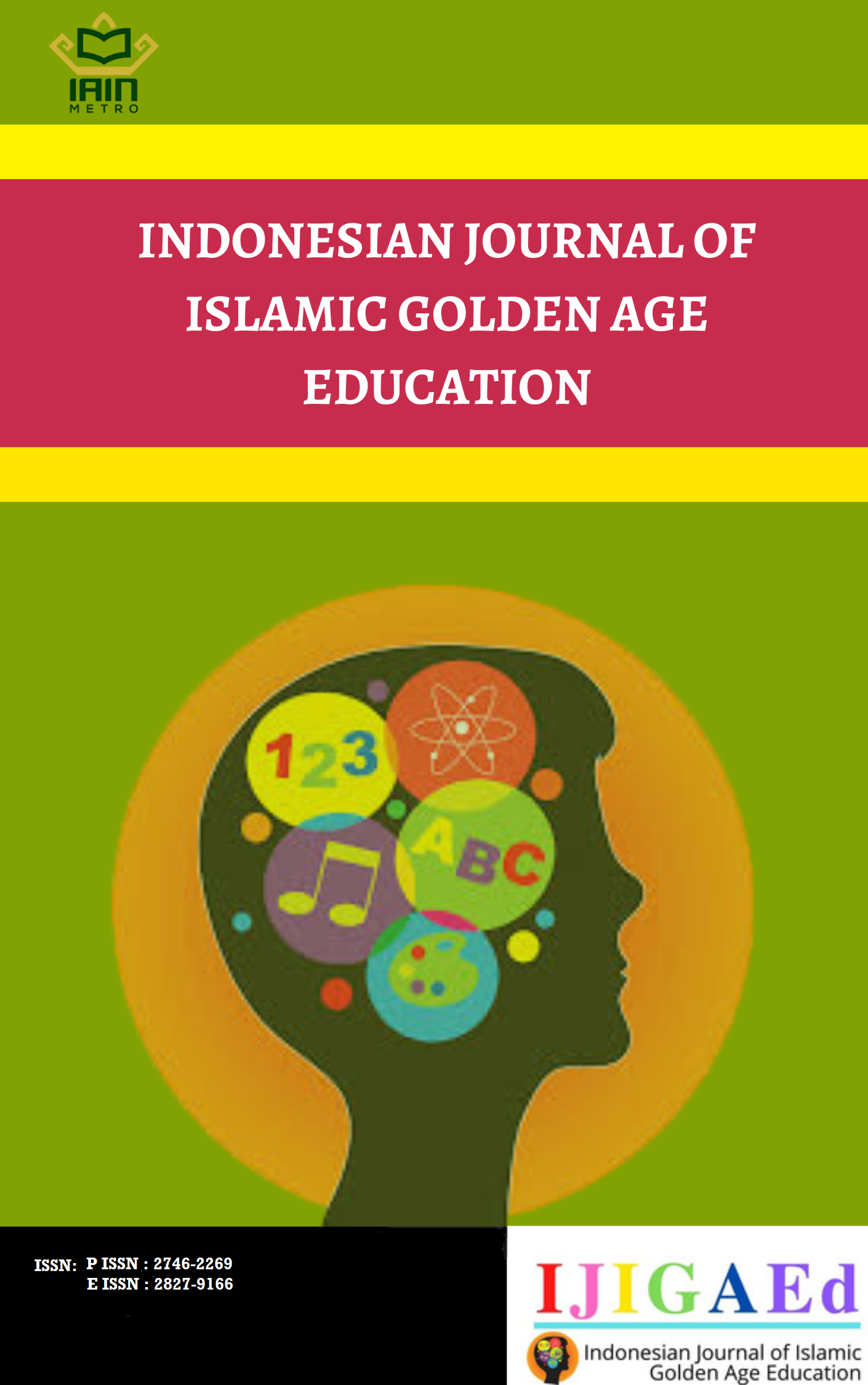 This work is licensed under a Creative Commons Attribution 4.0 International License.